About us
How We Can Help You
At Cognoscenti Digital Health, we believe the greatest opportunities to achieve health system gains are in enabling the secure transfer of patient information between healthcare providers' systems and in improving access to patient records from remote systems.
We bring the expertise needed to help you link or integrate healthcare systems across multiple entities in a safe, secure and reliable manner – and help you, your patients and your clinicians gain the benefits through redesign of key business processes.
The Challenge
Healthcare systems face rapidly increasing pressures as public/patient expectations grow, chronic conditions become more prevalent and the number of elderly patients continues to rise. The costs of medicines, hospital care and many forms of treatment increase year on year and the healthcare workforce is ageing and sees healthcare bureaucracy as wasting scarce time.
Healthcare systems are made up of many organisations and entities – from government or privately-owned hospitals through specialised – often privately owned businesses such as radiology clinics and laboratories, small GP practices and self-employed clinicians running mobile practices. Funders may be governments, insurers or individual patients or a combination thereof.
Gains have been made, but the ability to securely access all relevant information about a patient when it is needed remains an elusive goal for most healthcare systems. Success has been limited due to cost and complexity. All too often, incentives and remuneration systems are causing organisations to pull in different directions.
Productivity appears to be falling and complexity increasing, at least partly due to fragmented and unconnected information systems attempting to operate across many different organisations and silos. Medical misadventure and other risks appear to be growing. The situation is not helped by information fragmentation in the face of increasing complexity.
Options for managing these costs and risks are limited. Many options are politically unpalatable.
Our Team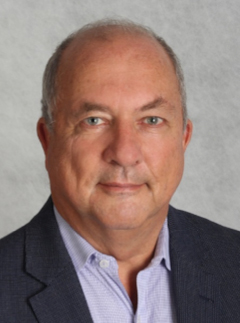 Tom Bowden
Tom co-founded HealthLink Ltd, the largest Health System Integrator in Australasia. After leading HealthLink for 25 years, he has recently sold his interests and embarked on a new career as a consultant to governments and health system organisations.
Tom has extensive experience managing the political and socio-technical challenges that make digital health extraordinarily difficult to implement and run successfully. He has written or co-authored many papers on healthcare systems and the secure exchange of health information as well as comparative research looking at healthcare systems across multiple countries.
Tom has provided consulting services to Canada Health Infoway and The Commonwealth Fund. He is Deputy President of The Australasian Medical Software Industry Association.
Download C.V.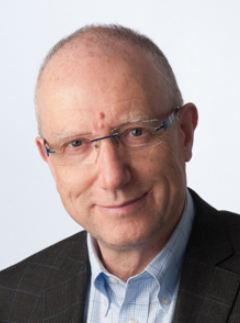 Jeremy Edwards
Jeremy has more than 40 years' experience in executive and consulting roles including 15 years leading a large business unit at New Zealand's Accident Compensation Corporation (ACC). He has performed governance roles and been sponsor or business owner of several major technology projects.
At ACC, he led the transformation from paper to electronic systems and championed the use of eForms by providers - working with HealthLink, BPAC and a wide range of EMR vendors.
Jeremy has deep experience lifting productivity – using skills development, technology and analytics to drive continuous improvement – leading to faster turnaround times, less rework and wastage and reduced costs.
Download C.V.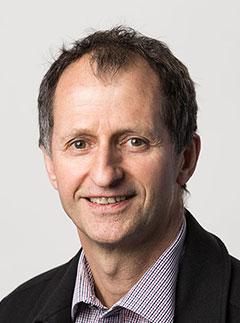 Graeme Stretch
Graeme Stretch has worked for more than 35 years as an executive in the primary production and information technology industries. The last 16 years have been spent working alongside Tom Bowden at HealthLink as Chief Operating Officer and shareholder. Over this period, HealthLink successfully implemented a range of world leading online services that made a very important contribution to the efficiency of the New Zealand and Australian health systems.
Graeme has an interest in the practical side of behavioural economics and how government, business and professional interests impact the motivation to share information. Graeme' view is that understanding the technology, funding models and business drivers that influence behaviour are key to increasing the efficiency of a healthcare system.
Download C.V.
Our Services
Digital Healthcare Strategies
Helping governments and healthcare organisations develop and implement digital healthcare strategies
Enabling Joined-up Healthcare
Helping healthcare providers, vendors and health departments bridge gaps in systems, organisations and locations to enable joined-up healthcare
Enabling Coordinated Care
Enabling health systems to radically improve care coordination through best practice guidelines and secured sharing of healthcare information
Shared Digital Health Records
Guiding health systems to assemble the building blocks of shared digital health records, including a focus on ensuring early benefits during multi-stage programmes
Lifting Productivity and Responsiveness
Lifting productivity and responsiveness means patients get better care, quicker; more can be delivered for the same healthcare dollar; and clinician engagement and satisfaction rises as bureaucracy moves into the background
Health Information Privacy
Designing systems that people trust will protect their privacy. Privacy Impact Assessments test assumptions with current and proposed systems
Pro Bono Services
We will undertake Pro Bono assignments in areas for which there is no obvious single sponsor but significant benefit to the wider community